2019 CRN SWEETHEART
Ms. Sarah Casto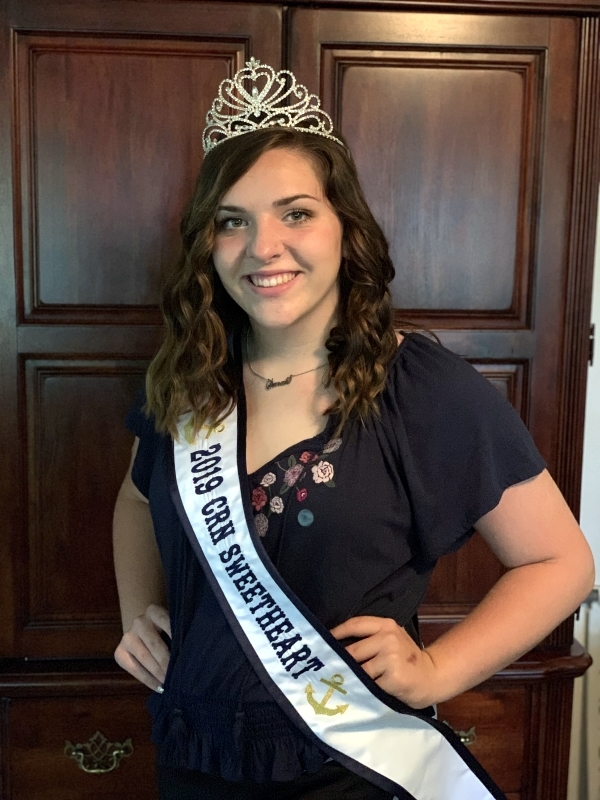 Congratulations to Ms. Sarah Casto who was crowned 2019 Cherry River Navy Sweetheart at a special Coronation Ceremony held in the Sculpture Garden at 6:30 p.m. Friday, July 12th. The ceremony was witnessed by friends and family and a few onlookers waiting for the Friday Night Concert in the Garden to begin.

Sarah is the daughter of Joseph and Nancy Casto of Richwood. Her maternal grandparents are Rita and Denis Pieri, as well as the late Robert Dooley. Her paternal grandparents are Burl Casto of Nettie, and the late Loretta Casto of Summersvile.

She is an active member of the Holy Family Catholic Church, a member of the National Honor Society, and a Lovely Lumberjack Lady. After graduation, she plans to attend West Virginia University and pursue a career in Dental Hygiene.

Sarah is very honored to reign as the 2019 Sweetheart of the Cherry River Navy.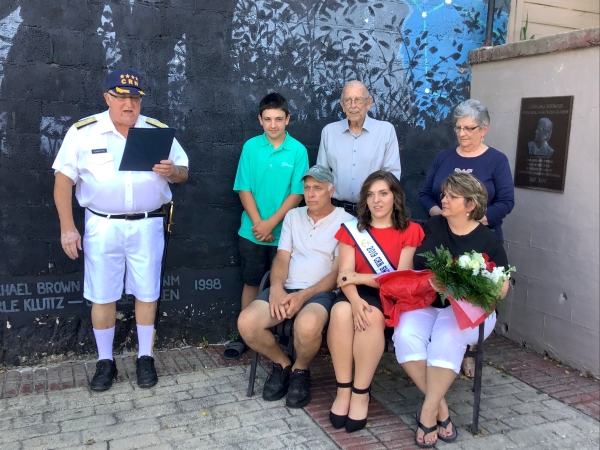 Admiral Wally Howerton reads CRN Order 20190712 appointing
Ms. Sarah Casto
2019 Cherry River Navy Sweeyheart


Admiral Deni Pieri crowns grand daughter Sarah as the
2019 Cherry River Navy Sweetheart.
Left to right front row - Joseph Casto, Sarah, Nancy Casto
Left to right back row - brother Joseph Casto, Deni Pieri, Grand Mother Rita Pieri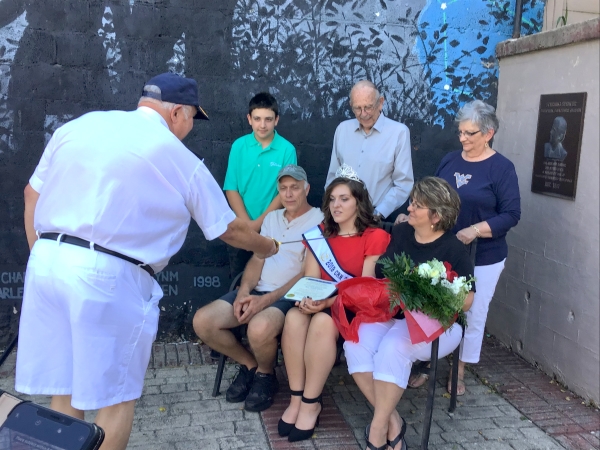 Arise Sweetheart Sarah
(Very Cautious of the Sword)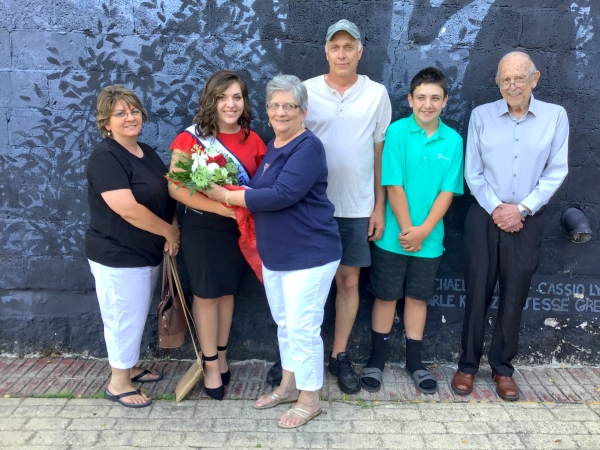 Admiral Rita Pieri (Grandmother) presents Sweetheart Sarah with a bouguet of Roses
left to right
Admiral Nancy Casto (mother)
Sweetheart Sarah Casto
Admiral Rita Pieri
Admiral Joseph Casto, Sr. (father)
Joseph Casto, Jr. (brother)
Admiral Deni Pieri )grand father)